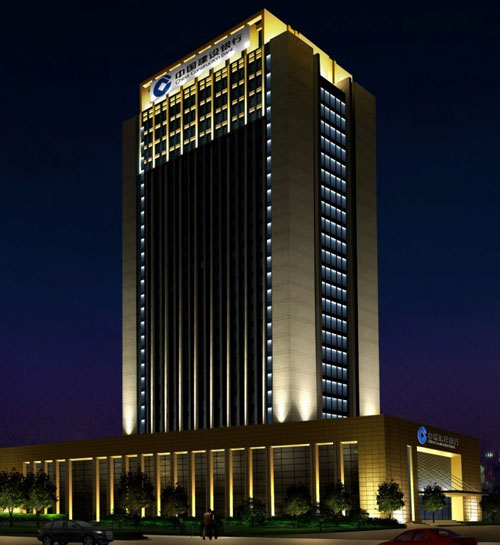 Jiyang Petrochemical Group, founded in Oct., 1993 and its predecessor Zhejiang Zhuji Lubricant Co.,Ltd, is a comprehensive enterprise group mainly focusing on paraffinic oils and naphthenic oils as well as finished lubricants distribution with small portion of lube specialitis manufacturering with two own brands "xinhuan" and "jinhuan". The Group consits of Zhejiang Zhuji Lubricant Co.,Ltd,Zhejiang Jiyang Petrochemical Co.,Ltd,Shanghai Tianlong Lubricant Co.,Ltd and Zhejiang Zybron Logistics Co.,Ltd. Along the years,our group vision is maximizing the value of the enterprise and committing the devotion to the society. We have created splendid achievements in related the fileds, developed from a simple lubricant trading company at the initial stage to a multiple enterprise group nowdays with well-organized distribution networks around China.
Currently the Group is headquartered in Zhuji city with storage terminal in industrial development zone in the City. Zhuji city is Xishi's hometown, who is one of the four beauties in Chinese history. The City is located in the central of Zhejiang Province with a beautiful scenery. It is just 80km away from Hangzhou City, the capital of Zhejiang province, and is capable of very convenient traffic with several highways such as the Zhejiang-Jiangxi railway line,Hangzhou-Changsha express railway line as well as Hangzhou-Ningbo highway,Zhuji-Yongjia highway,Zhuji-Shaoxing highway and Jinhua-Lishui-Wenzhou highway.
To be a base oils and lubricants solutions provider, the group distributes a variety of lubricant oils ranging from the industrial and vehicle oils, rubber oils, transformer oils, and base oils from naphthenic oils to Group I and II paraffinic oils from different local majors like Sinopec and PetroChina and overseas suppliers through well-organized sales networks around Zhejiang Province along with other ten provinces and Shanghai city in east and south China. To serve customers better, some lubricant testing facilities have been equipped for quality control and after service.
The group has a storage capacity of 30kts including 18kts of base oils and 12kts of finished lube and process oils. Meanwhile, it possesses a dedicated railway line with the capacity of loading and discharging over 20 railing cars at once. With 15 tank trucks, the company can deliver different base oils and lubricant oils 350 tons per day. The terminal can load 30kts of base oilis and other lube in drum and IBC per year.
Jiyang Petrochemical Group gains a renowned reputation in the lubricant industry in China. Over the years, the group has been honoured as Zhejiang Province AAA-Level Credit Enterprise, Zhuji City Top ten enterprise in service industry.
Based on present and looking forward to a brighter future, we are in the hope of persevering in the powerful and win-win cooperations with business partners!